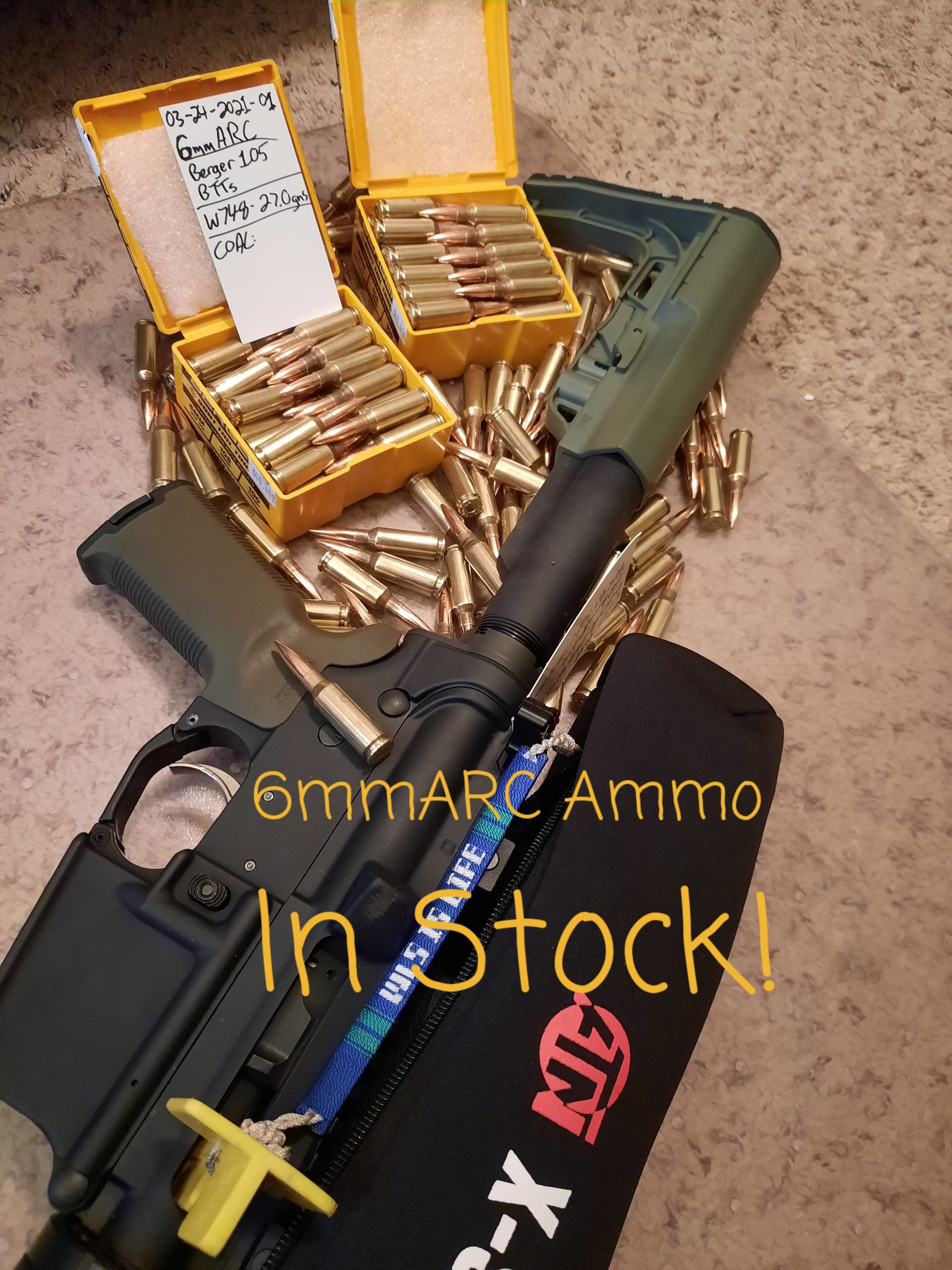 Chrono Results from the Strategic Edge Range 3/7/2021
These bullets are very similar, the VLDT is more pointy(spensive) and the BTT is more traditional(cheaper). The original load with Hybrid Target have been hard to find, hence using these bullets.
Chrono results are below. It looks like the lower charge weights are the most accurate, so its a toss up. I guess close range use the lower velocity with smaller groups, but on the longer range, may be better off with the higher charge weights that give less drop/drift but also smaller groups at range due to vertical stringing that comes from ES and SD.
Second Grouping…
105 BTT and W748 coming up next! Maybe throw in some CFE 223 as well.