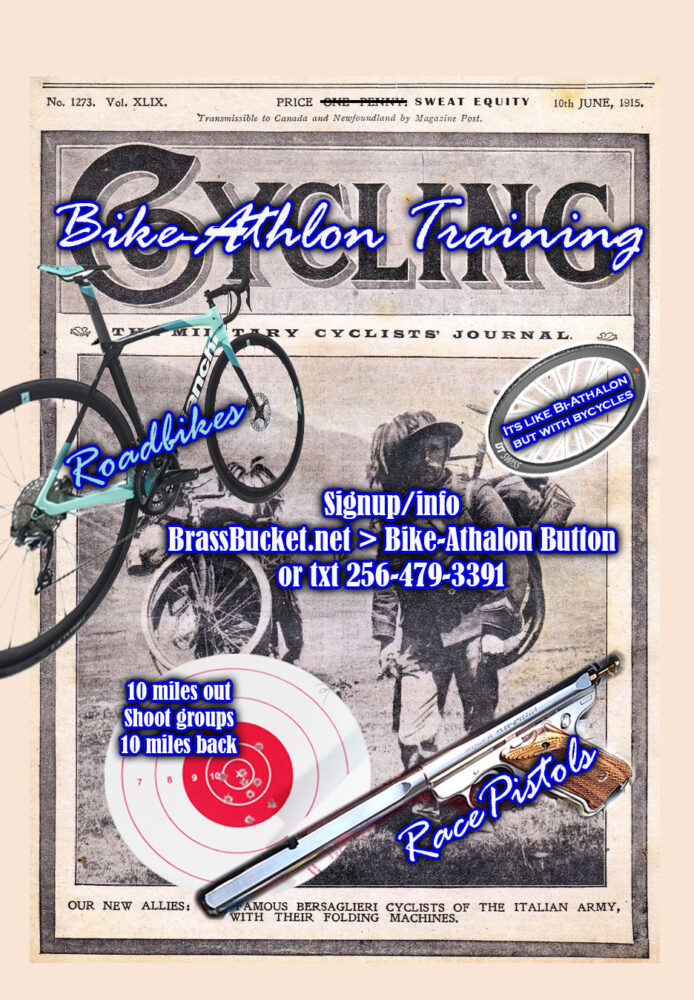 140 total views, 0 today
In my general search for Bianchi bicycle company history, I came across the Bersaglieri. These guys were high movement riflemen in the Italian army. Bianchi eventually created some folding mountianbikes for them and even had front peneumatic and rear suspension. I believe some of the bikes were specially outfitted to carry longer rifles that were used at the time (Carcano?)… anyway, on to today.
My first run was on the roadbike with the Ruger Mk4 based TandemKross Kraken frame, paired with the Maddmaccs XBAR XVI upper in 22LR and a Holosun 510C Greendot.
The course was over Mt. Sano, across town, and to the indoor range about 12miles one way. The weather was normal hot and muggy but I smiled as I kept turning the cranks over to the top of the mountain. The range was not too busy. I shot my hour and came home. Totally doable I started planning my next adventure. Stay tuned and comment on the video that is posted exclusively on Rumble!
161 total views, 0 today